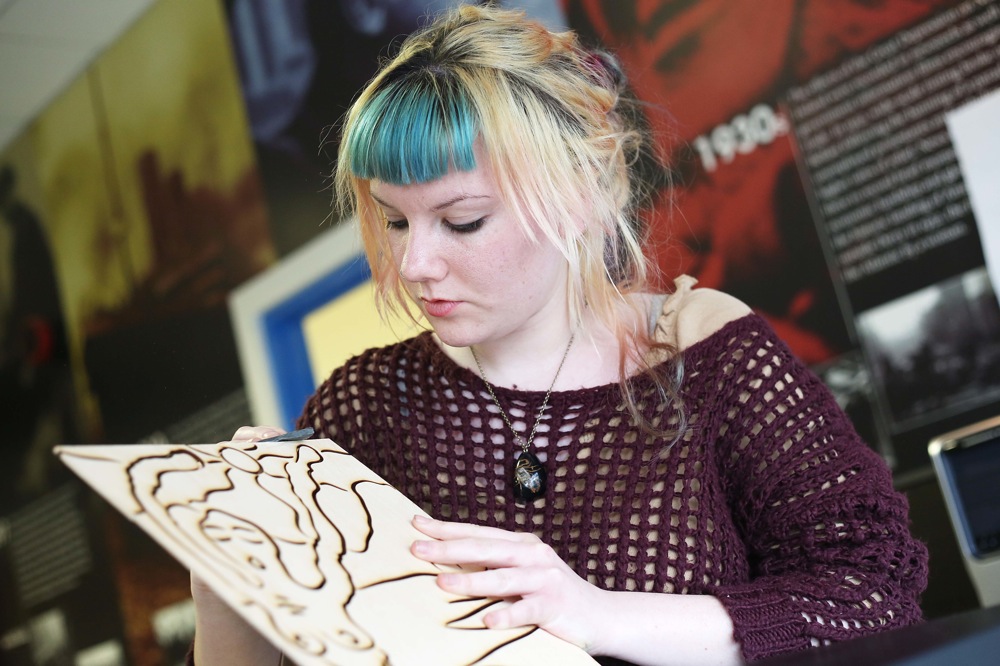 The Transformative Power of Art
Suzanne Lyle, Head of Visual Art at Arts Council of Northern Ireland, shares some thoughts with us on the Temple project.
Peace, unity, togetherness, remembrance, letting go, are all words that resonate with the ethos of the Temple project. I'm very excited about the peacemaking art project, Temple, which is coming to Derry~Londonderry this March with Artichoke, the innovative team behind the success of the magical 'Lumiere' event which took over the city in 2013 as part of Derry's epic year as UK City of Culture.
The radical large-scale project, headed up by outstanding artist, David Best, will without a doubt inspire and impress all those who visit it as well as bringing the people of this vibrant city, and beyond, together in celebration of the transformative power of art. To have someone of David Best's calibre build one of his world-famous temples in Derry~Londonderry will put Northern Ireland on the world stage thanks to David's international reputation as an outstanding sculptor and highly inventive artist. He has created a number of unique and amazing constructions and this will be one especially for Derry~Londonderry.
One of the areas of the project, which impressed me greatly when Artichoke initially approached the Arts Council for support, was the amount of cross- community involvement and consultation in bringing the project to fruition. It will give all those involved in the build a real sense of ownership. David will involve local young people in the building of the temple and part of the creation of the piece will be a focus on skills development. Although the piece is called Temple it is not about religion, it's about personal reflection.
I would like to encourage everyone from near and far to visit the Temple from 14th - 20th March to see this great, beautiful and unmissable spectacle soaring high above the city's skyline. Mark it in your diaries now.
Pictured: Leaan Toland working towards an OCN qualification in Digital Fabrication during the design phase of 'Temple' at the Fablab, the Nerve Centre. Photo Lorcan Doherty.