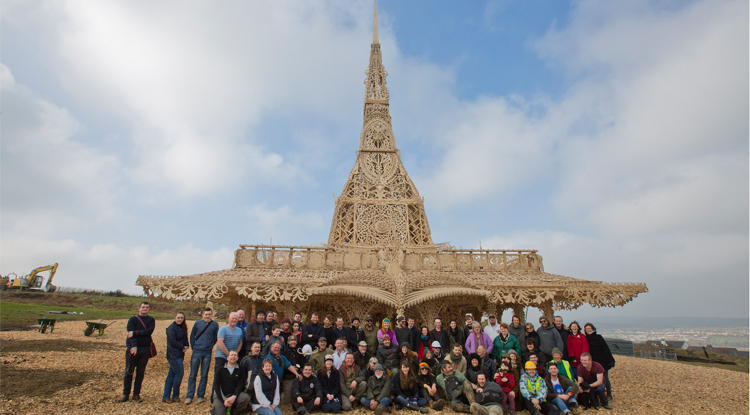 Thank you!
This project could not have been possible without зарплаты в IT the hard work of many people, here we say a big thank you!
We would like to thank the following wonderful people:
Ciaran O'Donnell, Gareth Stewart, John Peto, Karen Friel and everyone at Nerve Centre; Delia Milan, Eamon Durey and everyone at Fablab NI; Caroline Temple and everyone at Waterside Neighbourhood Partnership; Danielle Devine and Helen Sayers of Triax and Greater Shantallow Neighbourhood Renewal Areas; Maggie McKeever and everyone at PLACE NI; Darran McGlynn, Maoliosa Boyle and everyone at VOID Gallery; Jonny Weston; all members of the Temple Crew (too many to mention!); Temple Guardians; Lisa Heaney, Amanda McLoone and everyone at Millennium Forum; Margo Harkin, Katherine Rowlandson, Justine Scoltock and everyone who worked on Temple Stories; Mark Ngurski and all at CultureTECH; Adam Clarke; Tony Callaghan; Geraldine O'Donnell; Seamus Coyle; John King and Chris Burke from MRL; Ian Bone; Chris McKnight and all the lovely Estate Services security staff; Danny Meenan; Mark O'Doherty; Paul Doherty; Davy Johnston; Brian Fisher; The Media Workshop; Matthew Andrews; all staff at the Maldron Hotel; Samaritans; Zest:Healing the Hurt Ltd; Colette Ramsey from Contact NI; Cruse Bereavement Care; Lifeline and all the staff at The Sandwich Company.
Pictured: The Temple Crew outside Temple, by David Best, 2015. Produced by Artichoke in Derry~Londonderry. Image by Brian Morisson.