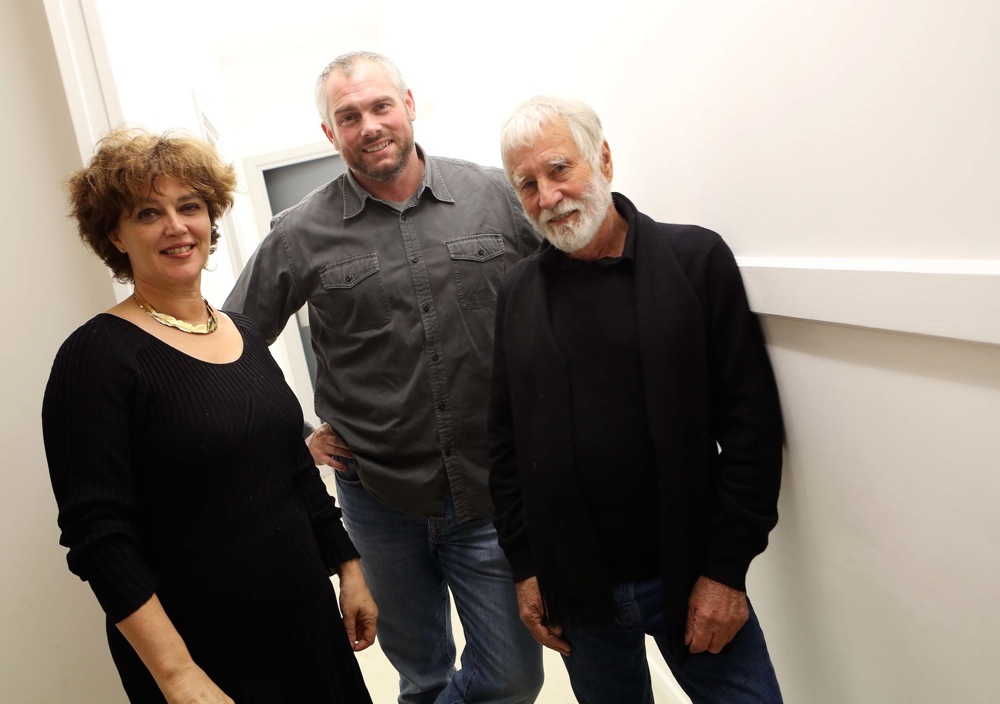 'Temple' Will Belong to the City
John Peto from the Nerve Centre talks about their involvement in the project.
Over the years here at the Nerve Centre, we've been fortunate to be involved in some great projects and events. From producing Oscar nominated films, sell out gigs, visits from the likes of Danny Boyle and Paul Greengrass, digitally recreating the Book of Kells with hundreds of local school children and even setting a World Record for the largest Digital Fruit Orchestra on the planet, there have been some real highlights.
But none of these, I really believe, will quite outshine the Temple project. We've already been on the record saying that this is going to be Ireland's biggest arts project in 2015, but it's actually going to be a lot more than that.
When Artichoke approached us about the project, our first reaction was that it was absolutely bonkers, and could be brilliant for precisely that reason. The sheer scale of a wooden temple being built in ornate, intricate beauty, and then burned to the ground in a huge public event, is huge in itself. This is something that will captivate and intrigue the whole City, and beyond, as an event – art as spectacle.
However, that is only half the story. The build and the burn will certainly be lifelong memories for the City, but Temple has a resonance and a legacy that goes much further. The concept belongs to David Best – an intense, inspirational character with a huge vision of compassion and creativity – but Temple will belong to the City. At its heart, Temple will be created by and for the people of Derry. The grand structure is Best's, but its detail, story and narrative will be shaped by people from across Derry~Londonderry and beyond.
Temple is being created as communal art work with school children, the sick, the bereaved, and the general citizenry of the City all involved in designing and building its panels under David's direction.
What is created from these panels will share these stories and reflect the experiences of their creators, both to those of us here in the City and to those from elsewhere. The vision of Temple is that the combined experience of these stories, and the thousands of hours that local volunteers will put into building it, creates a moving space for thought, reflection and contemplation.
When it burns all is renewed and revitalised in a shared experience for the City.
It is a brilliant project in the way in which it brings together both a spectacular event and a citywide process of sharing, making and learning. This learning is not just about the creation of the panels, but also in hard skills. Over the course of the project 25 young unemployed people in the City have been guided through an accredited training programme in Digital Fabrication in our FabLab.
These young people now have a real qualification in a state of the art digital skill that may help them to find a job, or open the doors for them to future study or work in another area.
This whole project brings together creativity, community and real learning in a way that really embodies what a lot of our work at the Nerve Centre has been about over the last 25 years. As Temple unfolds we are thrilled to be playing such a key role in it and excited to see just what is going to happen…
Pictured: Artichoke Director Helen Marriage, John Peto and David Best at Foyle Film Festival. Photo by Lorcan Doherty.